COVID-19 (Coronavirus) has affected day to day life. More and more states are shutting down to stop the spread of COVID-19. What can we do when we can't go out for professional laser hair removal? After experiencing the many pitfalls of shaving (ingrown hairs, redness, irritation, and speedy re-growth), we're contemplating alternative hair removal methods this season. We suggest buying an IPL & Laser Hair Removal Devices, an essential tool for both men and women removal unwelcome hair at home.
At-home IPL machines have come a long way in recent years, and advancements in technology mean you can now achieve results to rival a spendy (and lengthy) in-salon course without leaving your bedroom. Compare with a professional laser hair removal, it's also the longest-lasting method of hair removal and, best of all, it can be done at home, it's more affordable, it's relatively pain-free, and the results are outstanding.
At-home laser hair removal is increasingly popular; unsurprisingly, as it gives you the freedom to treat your skin in comfort and privacy, with the same hair removal technology that professionals use, but without the celebrity price tag of in-office treatments each time.
What is a home IPL device?
IPL is a broad-spectrum light that's scattered across the skin to help with permanent hair reduction. It directs light at the melanin (the pigment that gives the skin/hair its color) in the hair follicle, damaging the root and helping to break the cycle of regrowth. Don't expect instant results, but with regular use, it can help prevent unwanted hair from reaching the skin surface. Energy, frequency, skin and hair color are all determining factors in the efficacy of the treatment.
How to Choose a Quality Home IPL Device
It is easy to see the appeal of being able to achieve permanent hair removal in the comfort of your own home, at a time convenient to yourself and at a fraction of the cost of professional treatments.
With all the IPL/Laser Home devices available on the market, choosing the right IPL hair removal device for you becomes a problem. How does one decide which to buy, and what are the criteria to consider before buying it?
Although most IPL epilators are quite similar, they still have some small differences. We will help you in this article to give you a few criteria to take into account before purchasing an IPL epilator based on our research.
Some Basics for Selecting a Quality Home IPL Device
To start with, there are several factors you need to know before purchasing an IPL device.
Who are Home IPL Devices Suitable For- Fitzpatrick Scale(Suitable Hair Color and Skin Tone)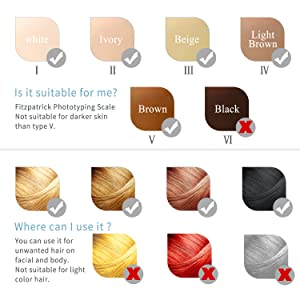 Intense pulsed light is only effective on dark hairs, including black, dark blond, brown and dark brown hair. Only a few devices can treat red hair. However, the treatment will not be effective on light hairs, such as light blond, grey or white hair. Thus both men and women can use the devices, , but men may need more treatments to see comparable results to women, due to the higher density of hair.​
None are suitable for dark skin or fair, grey or red hair.​
Due to the risk of burns, if you have darker skin and wish to have IPL hair removal it is necessary to seek professional treatment at a clinic, because people with very dark skins (Type VI) are deprived of this procedure.
Power Levels / Settings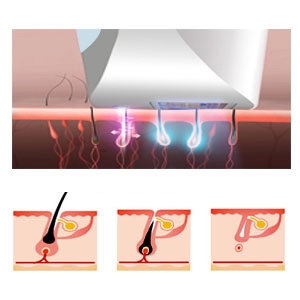 The energy per flash of pulsed light epilators is expressed in "Joules", it varies between 8 to 18 joules per cm².
The efficacy and speed at which desired results can be achieved will be affected by the Operational power of the device. the higher the power of the IPL device, the better the results. If the power is lower, the treatment will take a little longer before the hair disappears.
Having a range of settings is useful because different parts of the body are more or less sensitive.
Given that some degree of pain will be experienced, it gives the opportunity to start at the lowest level as a test, for each area, and then increase as desired to the maximum comfort.
Spot Size
The larger the spot size, the larger the area covered by the device in one go during the procedure so that, you will cover large areas e.g. back or legs more quickly if your device has a large spot size normally ranging from 4cm² to 7cm². Conversely, if the area you are treating is smaller and more precise e.g. bikini line or armpits, a smaller spot size may be preferable, normal window site ranging from 2 to 3 cm². Spot sizes vary, and range from 2 cm² to 7 cm².​
Lifespan of Lamps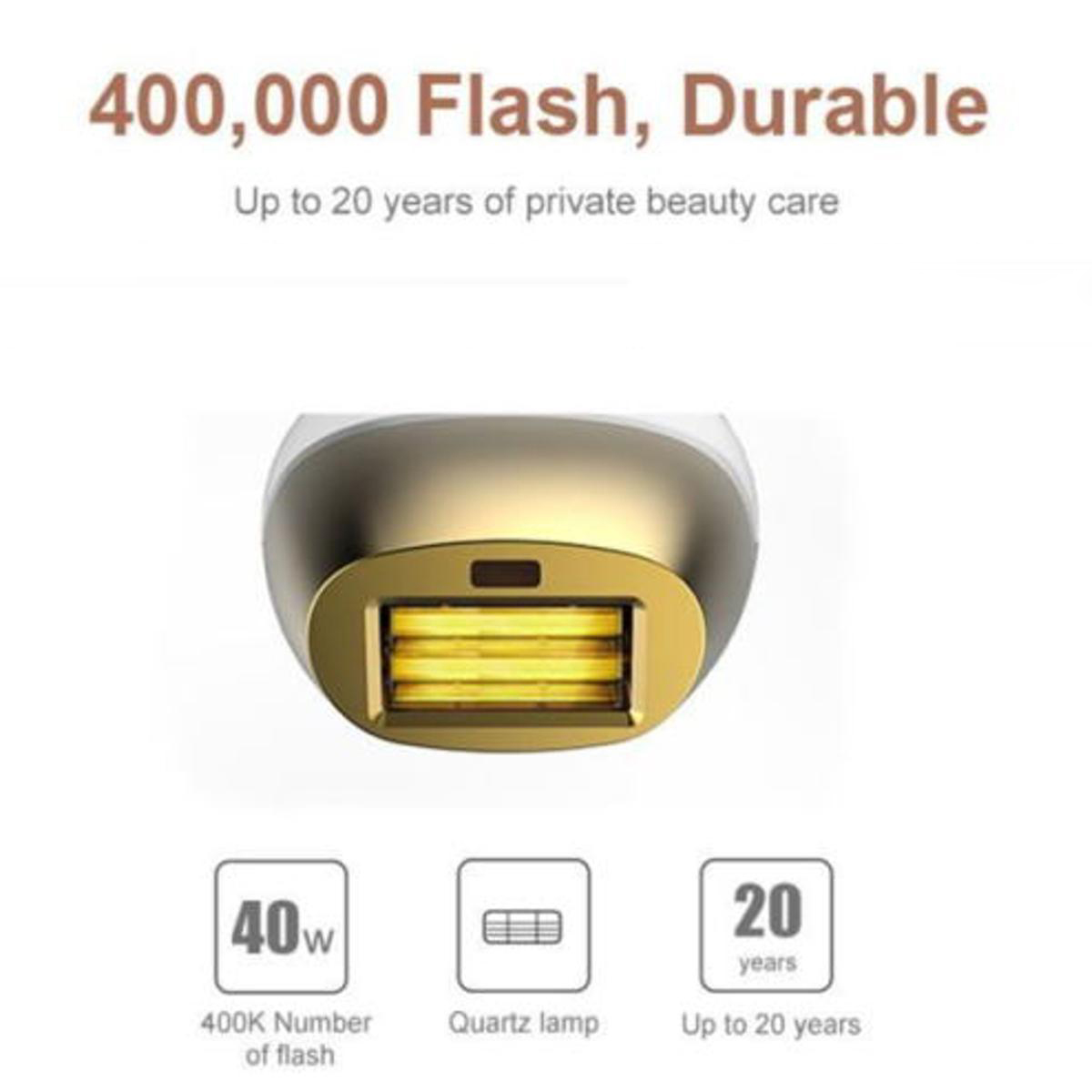 The number of light pulses determines the lifespan of the device. It can range from 300,000 to 990,000 flashes. Be aware that the more flashes the device has, the higher the price will be.
So which of these pulsed light epilators to choose? It depends on your budget, but it is more profitable to invest in a device that has a maximum number of light pulses to ensure that it will serve you for several years.
Visual Alerts/LCD Touch Display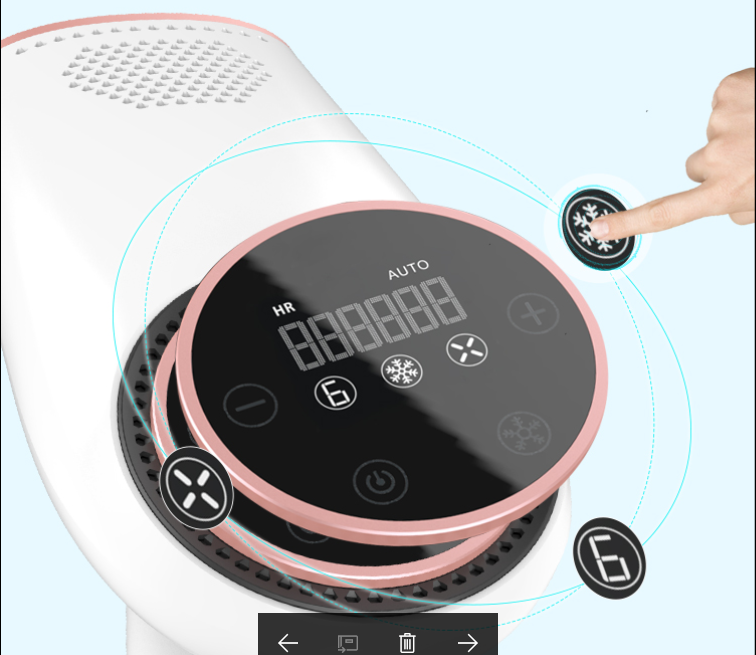 There are various visual alerts available:
Cooling function indicator
Single Flash or Continuous Flash
LED displaying various information e.g. power level in use, discharge pattern, pulse duration
​These features are good to have, for convenience but only you can decide which, if any, are worth paying extra for.
Power: Mains-powered or battery-powered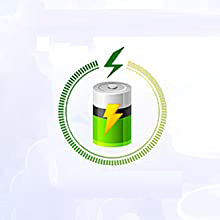 There are three types of pulsed light epilators, those that are mains-powered, those that are battery-powered and those that have both of these power modes.
Keep in mind that the devices that are mains-powered offer a high and constant power, while with the battery-powered ones, the power can sometimes be reduced.
However, the wire in the mains-powered device can sometimes be annoying, especially when you want to treat sensitive areas such as underarms or bikini area. The best choice to make is, therefore, a device that has both power modes.
Tables of home IPL Device Carlany vs Phillip vs Braun
You can make a table compare three or four home use IPL devices, in this way, choose IPL Handset is easier. You can select your favor brand, or the best value IPL.
Name
Lifespan
Spot size
Energy
Cooling lamp
Advantage
Carlany



600000shots
3CM2 ;1CM2 small window lamp for small area hair removal
8-18j, Max 18j; 2.6-6J/cm2
yes,cooling temperature is under 6℃
1.The synchronous cooling is under 6℃, making sure comfortable treatment during operation.
2.Super-long lifespan 500,000 shots,can be used for long time, no energy attenuation
3.Big high-tech touch screen
4.Higher effective energy 8-18j, effectively hair removal
5. Fast flashing 0.5s/shot
6.In the future,it will have more Changeable lamp for more functions, This product is a machine with three effects, HR hair removal (standard), SR skin rejuvenation (optional), AC acne (optional),
7. lower price, more economical
Philips Lumea SC1995

250000shots
4cm² lamp for body treatment (Flat lamp)

2 cm² for face treatment (concave lamp)
2.5-5j/cm³
No
1.Elaborate design and two changeable lamps for different areas treatment
2.Concavo-convex design fits the skin for hair removal
3.Longer warranty
Philips Lumea SC1999

250000shots
4cm² lamp for body treatment (concave lamp)
3cm² lamp for bikini treatment (convex lamp)
2 cm² for face treatment (Flat lamp)
2.5-5j/cm³
No
1.Elaborate design and three changeable lamps for different areas treatment
2.Concavo-convex design fits the skin for hair removal
3.Longer warranty
Philips Lumea BRI956


250000shots
4cm² lamp for body treatment (concave lamp)
3cm² lamp for bikini treatment (convex lamp)
3cm²lamp for armpit (convex lamp)
2 cm² for face treatment (Flat lamp)
2.5-5.6j/cm³
No
1.Elaborate design and four changeable lamps for different areas treatment
2.Concavo-convex design fits the skin for hair removal
3.Longer warranty
Philips Lumea BRI864

200000shots
3.2 cm²
2.5-4j/cm³
No
1.Elaborate design for hair removal
2.Longer warranty
Braun Silk-expert Pro5(PL5131) (Latest style)

400000 flashes
Standard: 3cm²; Hair removal in small parts: 2cm²
3-6J/CM2;10 intensity levels;
/
1. With the mobile app, users can customize their hair removal plan and track their own hair removal progress;
2. Interchangeable head design, there are extra small parts of hair removal bald head;
3. A variety of modes, using "2+3" 5 modes in total to cater for different hair removal needs.
4. Intelligent reading of skin color (80 skin color recognition per second), intelligent adjustment of light intensity + 10 energy levels according to skin color, to ensure that the light intensity is suitable for different skin colors;
Braun Silk-expert Pro 3(PL3111)

300000 flashes
Standard: 3cm²; Hair removal in small parts: 2cm²
3-4J/CM2;3 intensity levels;
/
1. With the mobile app, users can customize their hair removal plan and track their own hair removal progress;
2. Interchangeable head design, there are extra small parts of hair removal bald head;
3. A variety of modes, using "2+3" 5 modes in total to cater for different hair removal needs.
4. Intelligent reading of skin color (80 skin color recognition per second), intelligent adjustment of light intensity + 10 energy levels according to skin color, to ensure that the light intensity is suitable for different skin colors;