What is an At-home IPL Laser Hair Removal Handset Cooling System?
Cooling devices and methods are now integrated into most IPL laser systems, with a view to protecting the epidermis, reducing pain and erythema and improving the efficacy of IPL laser hair removal. On the basis of the method employed, it can be divided into contact cooling and non-contact cooling. With respect to timing of irradiation of the laser, the nomenclatures include pre-cooling, parallel cooling, and post-cooling. The choice of the cooling device is dictated by the IPL laser device, the physician's personal choice with respect to user-friendliness, the comfort of the patient, the price and maintenance costs of the device.
Why We Need At-home IPL Laser Hair Removal Handset Cooling?
Any IPL laser hair removal treatment can cause mild discomfort in the area being treated. One can feel a slightly warm, heat sensation or like a rubber band snapping on the skin. This is a normal occurrence during each shot of light emitted from the device. A startling zap from the device means that it working effectively in destroying the hair bulb. Skins with more concentrated hair may feel extra discomfort due to the high melanin level present in the area. Extra care must be exerted on sensitive parts as well as the bony areas as these are more subtle to pain. So we need a cooling system to provide comfort on the skin areas being treated.
Traditional IPL Laser Hair Removal Handset Cooling system?
Some traditional home use IPL handset may no cooling or not synchronous cooling treatment, this may too hot and easily burn skin.
Others may one-sided cooling or single cooling tip, this small cooling range also not timely cooling.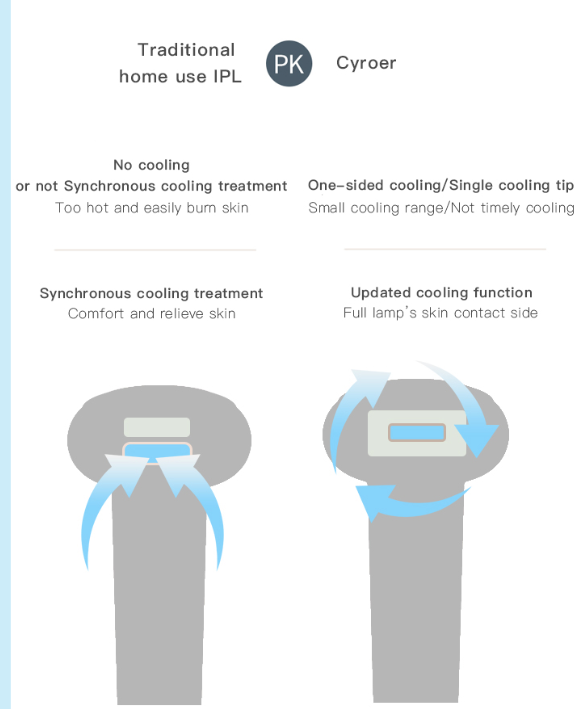 Only Carlany At-home IPL Laser Hair Removal Handset Use Synchronous Cooling System
Only Carlany home use IPL device that Synchronous cooling skin surface in the whole treatment process at all speeds. With Synchronous Cooling System(360º Surrounding Cooling & 6 ºC Cooling in the whole treatment process) Carlany IPL always keep in 12ºC, no hot, no pain, safe and comfortable. Update cooling function(Full lamp's skin contact side), 360º Surrounding Cooling, comfort skin, shrink pores and rejuvenate skin.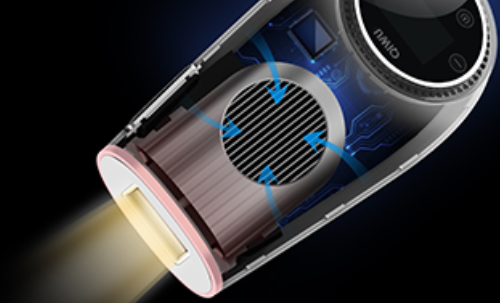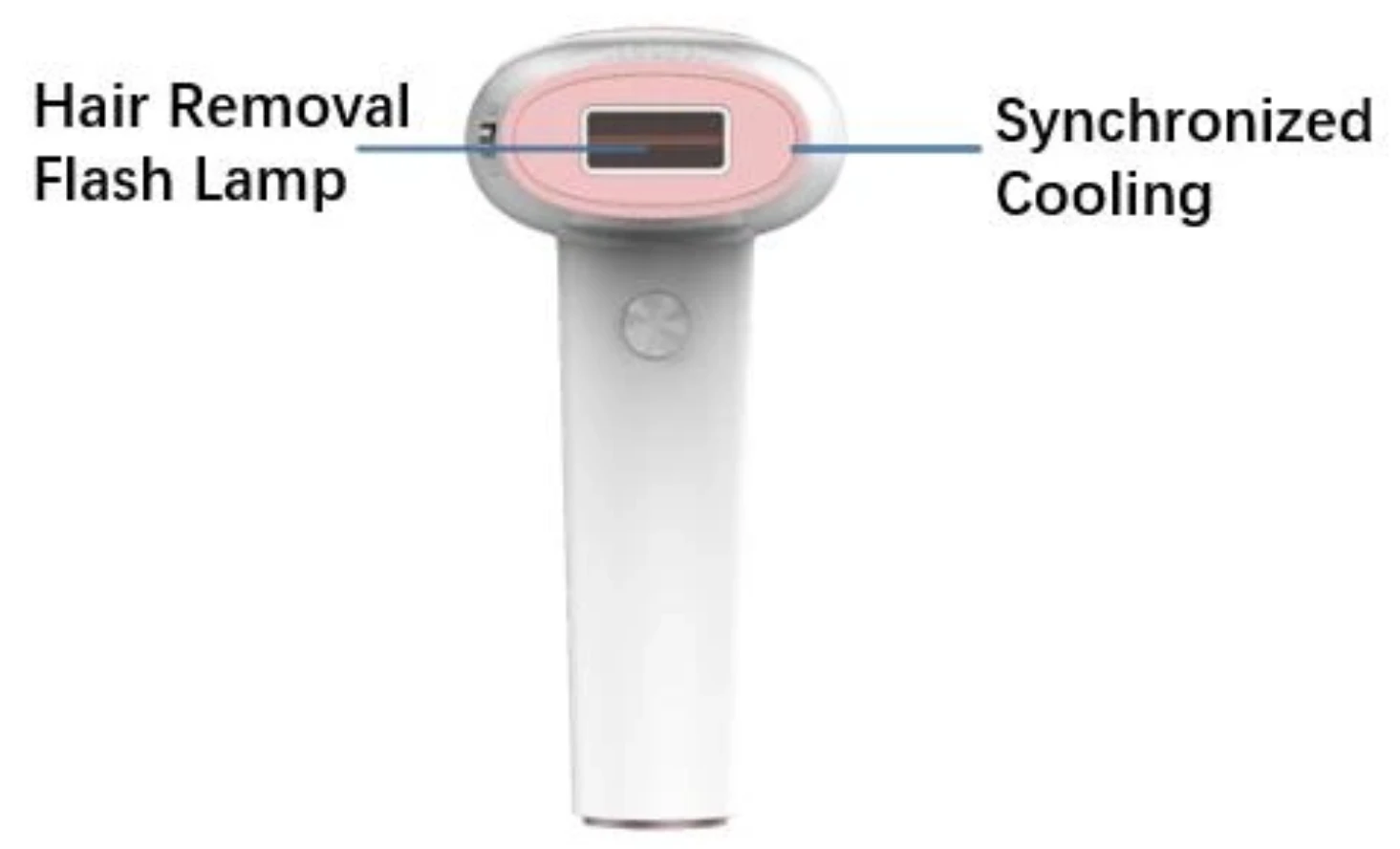 Benefits