Description

With the introduction of Carlany IPL Laser Hair Removal Handset, we've improved upon our cutting-edge IPL hair removal technology to make it even more effective and convenient. With Synchronous cooling System(360º Surrounding Cooling & 6 ºC Cooling in the whole treatment process) Carlany IPL always keeps in 12ºC, no hot, no pain, safe and comfortable.
With use quartz bulb, the device is able to reload faster than other technologies, allowing for more pulses in a shorter amount of time(0.5S/shot) for speedy treatment that fits your schedule(Whole body just need 8 mins' quick treatment).
Synchronous Cooling System

6 ℃ Cooling in the whole treatment process (Device always keep in 12oC. No hot, No pain, Safe and Comfortable)

Update cooling function (Full lamp's skin contact side), 360° Surrounding Cooling, comfort skin, shrink pores and rejuvenate skin.

Powerful 8-18 J Per Flash

Energy Level, It comes with 6 different energy levels to adapt to different skin sensitivities.

The CARLANY IPL Hair Removal device delivers a powerful 18 Joules per flash,  providing greater hair reduction in fewer treatments.

Big and High-Tech touched Screen

Big and High-Tech touched Screen(High class and elegant look. Easy touch to choose function.

All date are clearly visible on Big Touch Screen(Remainder Flashes, Energy Level, Cooling System, HR/SR/AC Function)

Security Protection & Corded Use

CARLANY IPL hair removal system has a security mechanism to protect your eyes, the Intense Pulsed Light is activated only when the apparatus is in contact with the skin.

No batteries or charging required, simply plug in the device adapter and contact the machine vertically to the skin to start treatment.
Who Can Use the CARLANY IPL Hair Removal Device?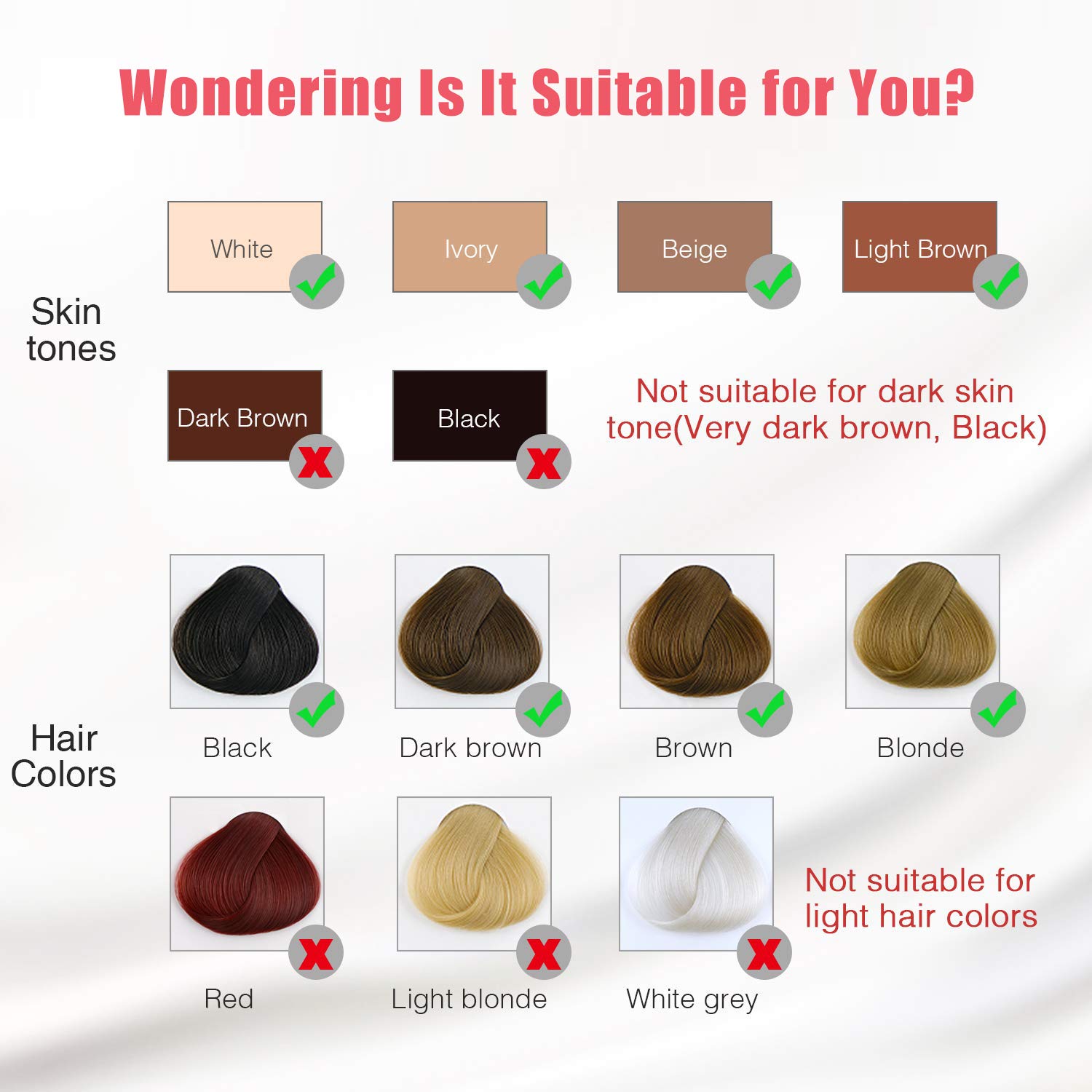 Suitable Hair Color and Skin Tone
Carlany laser hair removal device effectively works on naturally dark blonde, brown and black hair, and on skin tone which is white, ivory, beige, light brown.
Please note that:
Carlany laser hair remover cannot be used on white, grey, blonde or red hair.
Carlany hair removal system is not suitable for dark brown and black skin.
Permanent Effectiveness
For permanent hair reduction, suggest 4-12 treatments at least. 12 weeks plan: 1 treatment/ week; Each treatment , repeat 2-3 times. Continued monthly treatments, or treatments as required, should keep your skin hair-free.
Tips: Please do not miss any unwanted hair, for thick unwanted hair , increase the repeated treatment as require to enhance effect. A pre-test from level 1 in a small area is suggested.
4 Weeks – 92% of hair follicles begin to atrophy, hair growth slows down and thins.
8 Weeks – 93% were inhibited hair growth, significantly reduced hair.
12 Weeks – 95% of the area has been completely depilated.
Continued monthly treatments will keep your skin with permanent hairless.